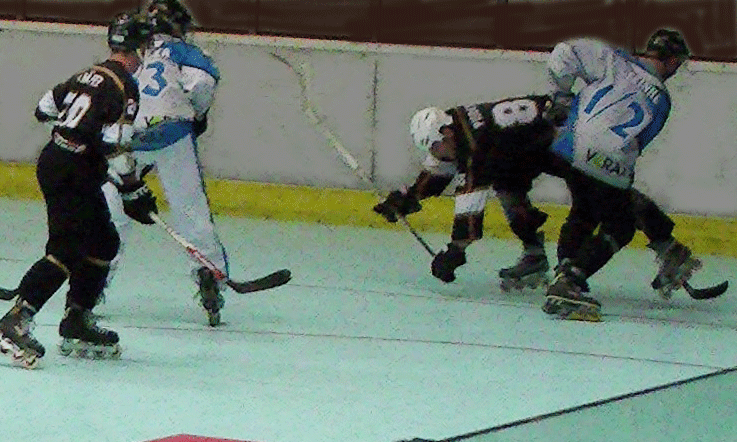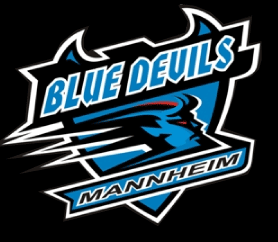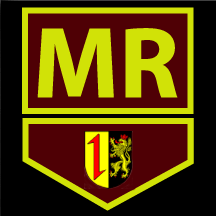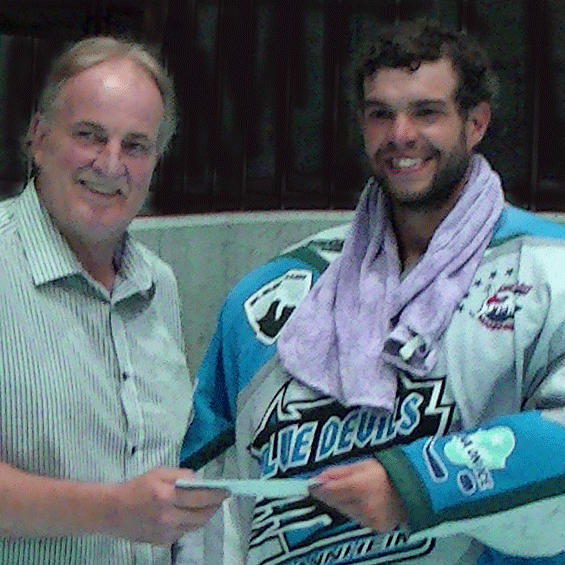 MLRH Germany Championships

MANNHEIM ROYALS ROAR BACK

TO TAKE MLRH GERMANY TITLE

Royals come back to eliminate Blue Devils.

How about those crazy argyle ref jerseys?

The Mannheim Royals, after dropping the opening game 7-5 to their Mannheim rivals, the Blue Devils, stormed back to take game two 8-5 and then hung on to take the title with a

6-4 win over the Devils.  With the win, the Royals not only gain Mannheim "Braggiin' Rights"

but can claim their first MLRH Germany Championship that featured the country's top players, many with elite pro ice experience.

The series was played at the Friederickspark Arena, one of the best roller hockey venues in

Europe.  Marcus Semlow was the top star of the game, turning in a hat trick for the Royals while Jannik Sriepeke had a two goal evening.  Patrick Glatzel named the outstanding goalie for the playoffs and was also honored as the leagues top player for the month of May.  Marc Lingenfelser was named the outstanding player for June and also captured the league scorer honors, leading in both points and goals scored.

Tommy Wohlfart captured the Tournament MVP honors.

In the season ending awards presentations, Michael Ganzbuhl was named the outstanding player in the Blue Devils semi-final win over the Darmstead Dukes.

Bob  "Sully" Sullivan, the former NHL player and owner of the popular sports bar in the Arena is the Commissioner of MLRH Germany and is seen at the left presenting the awards.

Sullivan now turns his attention to organizing the wildly popular MLRH Europe Octoberfest in Mannheim in October.

Top Goalie  Patrick Glatzel

Marc Lingenfelser led

MLRH Germany in scoring.