Houston, Nay 21st, 2013

The Houston Black Venom continued their winning ways by dominating the competition and going a perfect 7 - 0 on the weekend to establish the 1st place standing overall in MLRH. The supporting cast of characters on the Venom brings a solid depth that can help this team go places. Ryan Casey and Jeff Pyron led the team in goals and overall points collected over the weekend. That doesn't mean the Houston Red team can't be mentioned in the same breath, they should...impressive on the Red were the trio of amigos from "south of the border" who came in and stepped up playing hard for the red to bring them within one goal of the Black in the best game of the weekend, HVB 5, HVR 4. Enrique Samperio, Eduardo Grosso, Miguel Hernandez brought a hard nosed competitive style to the Red team and helped them to some of the more competitive games of the weekend. The Arlington Texans showed that they improved each game and got better. Chris Schwartz has done a great job with that team and some of the newer additions. Impressive to watch were a variety of players who all made their MLRH debuts and did solid. The Texans won their first game in MLRH over the SS Outlawz.

The next event is schedule for March 23rd, beginning at 3:00pm. Come on out and watch!

HOUSTON SELECTED AS THE SITE FOR 2014 NATIONALS

Houston Indoor Sports will host the February 23 Pro Tour Event.

MLRH NATIONAL CHAMPIONSHIPS TO BE PLAYED IN HOUSTON, TEXAS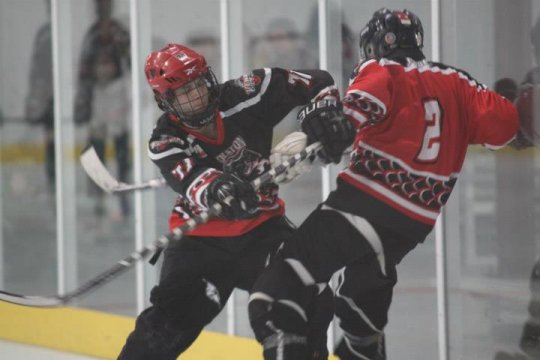 221 Barren Springs Drive

Houston Texas 77090

(713) 677-0006

info@houstonindoorsports.com

RESULTS, Houston Indoor Sports

Houston, Texas Saturday Feb 23rd

5:00pm Houston Venom Red 5 vs. Arlington Texans 1

5:40pm Houston Venom Black 3 vs. SS Outlawz 1

6:20pm Houston Red 2 vs.  SS Outlawz 3

7:00pm  Houston Black 10, vs. Arlington Texans 2

7:40pm Houston Black 5  vs. Houston Red 4

8:20pm Arlington 5 vs. SS Outlawz 3

9:00pm Arlington  3 vs. Houston Red 5

9:40pm Houston Black 7 vs.  SS Outlawz 3

Houston Sunday, Feb 24th

9:00am SS Outlawz 6 vs. Arlington 0

9:40am Houston Black 6 vs. Arlington 4

10:20am SS Outlawz 1 vs. Houston Black 9

11:00am Arlington 1 vs. Houston Red 9

11:40am SS Outlawz 2 vs. Houston Red 6

12:20pm Arlington 1 vs. Houston Black 8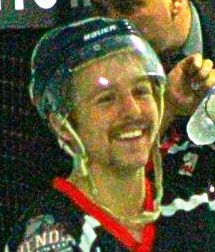 Rett Vossler had a solid showing for the Houston Venom Black this past weekend

Perry "Spike" Giannino once again proved he is worthy of the publicity he gets. Only 15, he showed the fans in Houston that he conducts himself with class on and off the rink. Giannino is the youngest "professional" player to ever grace an MLRH rink