"Our team had a great experience meeting and competing with teams from all over the world. We look forward to getting MLRH Europe going in England.

-- Mick Payne, Leicester Dragons

What a great and amazing weekend of inline hockey. Great teams, great games and even greater guys. I feel very lucky and privileged to work with such amazing and professional people. I hope to see ya'll again soon. Octoberfest is worth crossing the pond for. -- Rebekah Welsh, IIHF Scorekeeper

Had an absolutely AMAZING time at the 2014 MLRH World Championships.  Great hockey all weekend and got to see old friends and, as usual with hockey,met new ones. Thank you Bill Raue, Doug Jones, Bob Sullivan and Dirk Heissler for putting on such an excellent tournament. I would also like to thank my scoring desk sidekick Rebekah Welch and the great cook, Michael Hess.-- William Watson, IIHF

tournament scorekepper

"The Koovee Rollers love MLRH. Great hockey with excellent competition... see you all in the USA for the next World Championships

- Tuukka Suoniemi, Koovee Rollers

Loved playing in the MLRH finals in Germany. The competition was awesome and definitely exceeded my expectations.

- Lucas Romero, Breakaway Bullies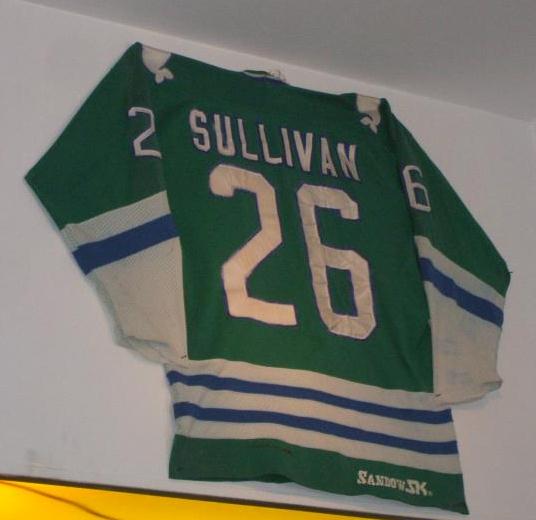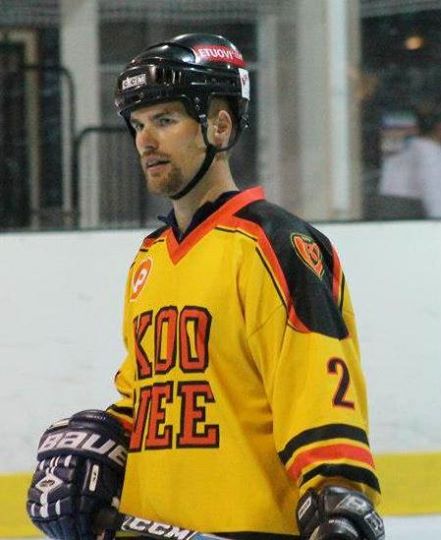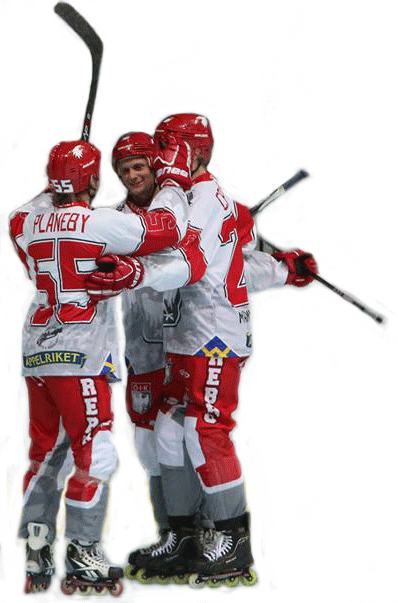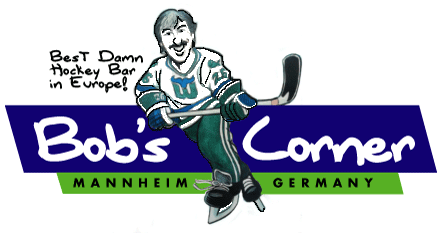 The Orebro Eagles from Sweden

were the onlyteam to beat the

     champion Veikot team (1st round)

  but lost a rematch 5-4 in
the semifinals.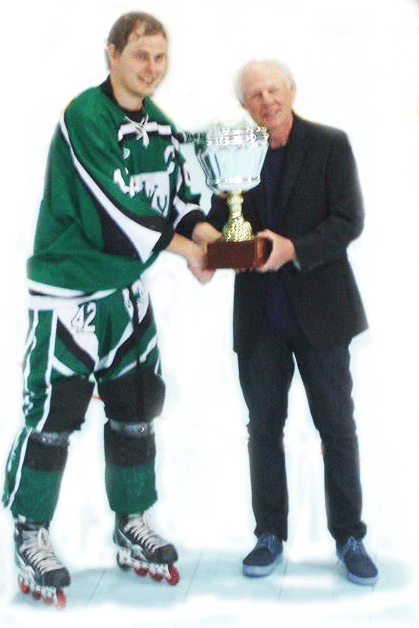 Lauantaina jatkuu Somerolla ja

sillon otatte ekat voitot liigassa

                       - Elina Kuivalainen

"The play was excellent and we are proud to be World Champions - Lasse Lappalanien, Vuorelan Veikot, 2014 MLRH Playoff MVP

Hurjaaaaaa morooo onneeee!!!!!!!

- Aku Seppanen

MLRH, with the full contact and the European teams this year was a great time.  The level of play was exceptional and I enjoyed the experience - Stephan Campbell, IIHF Gold medal winner and FIRS Gold medal Winner.

"Thank you, guys.  Antwerp Flames had a great time. - Sander Praet, Antwerp Flames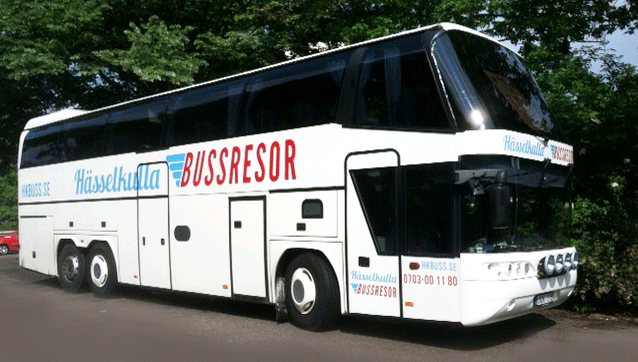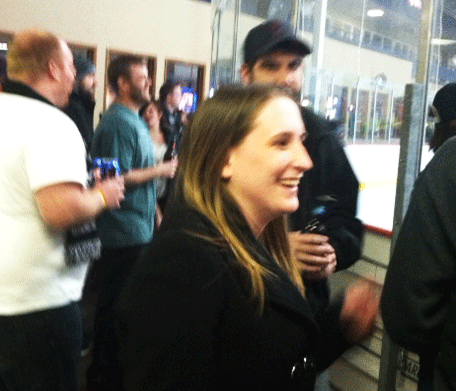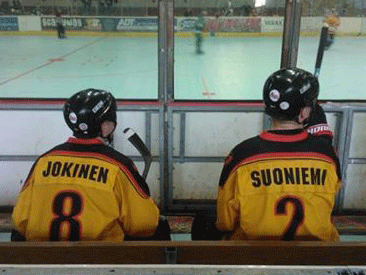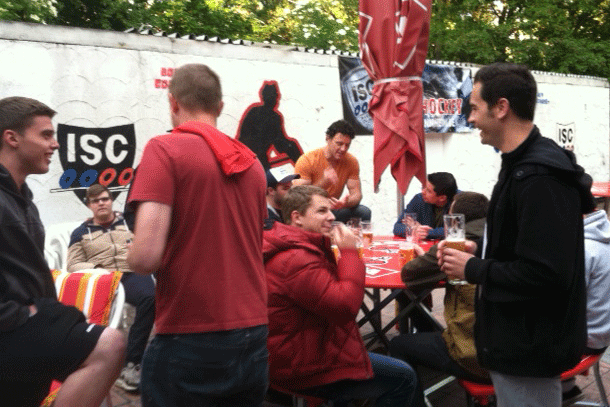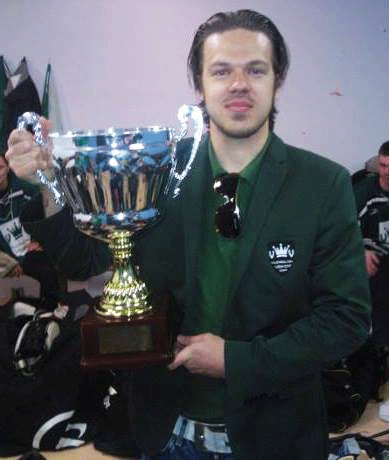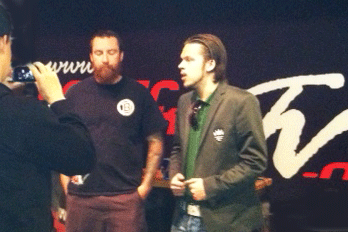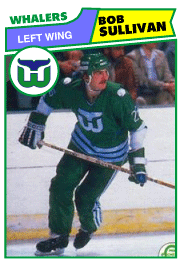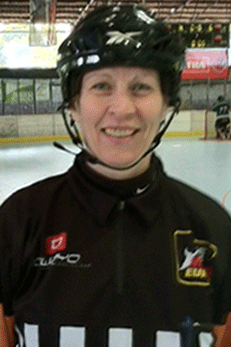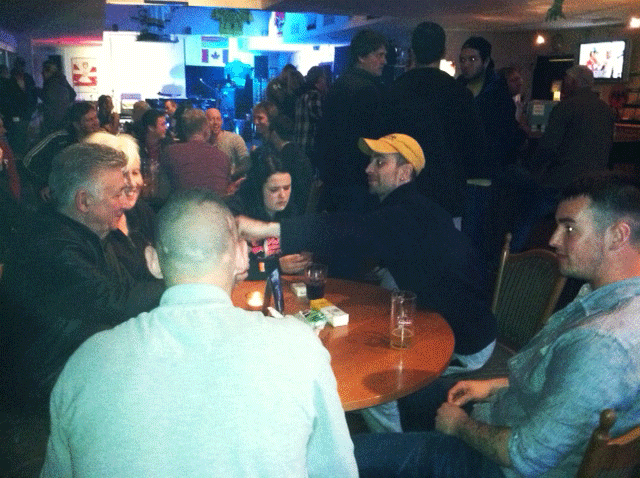 "From all of us, we can never thank you enough.  Nothing but respect for Koovee Rollers.      That was the game for all games." - Ian Rezac, Breakaway Bullies

Above and below: Hanging out after the game at Bob's Corner...the best damn hockey bar in Europe! Seven languages but they all spoke hockey.

Bob's Whaler jersey is

part of the decor.

The Bullies thumpted the Antwerp Flames (Belgium) but they likled each othert so much they played a Sunday exibition game.

Tuukka Suoniemi, Koovee Rollers

The Bullies Ian Rezac being interyiewed for Finnish TV. 

Who knew he could speak Finn?

Tina Kirschner, one

of th best refs in all

of MLRH.

The European teams travel in style.

"Did you see the Bullie's bar bill?"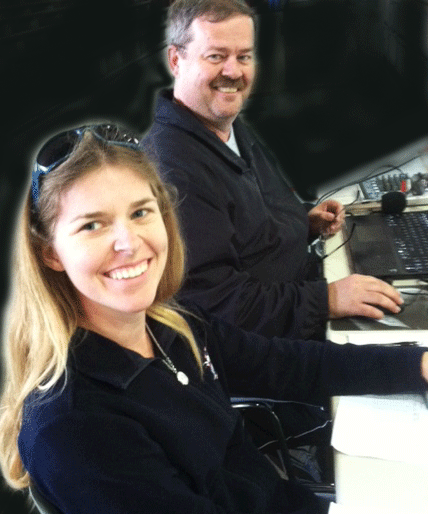 William Watson, the

'voice" of MLRH and

Rebekah Welsh, the

"Stat Queen."

Left: President Bill Raue with MVP Lasse Lappalanien

Nose on the glass, catching the action.