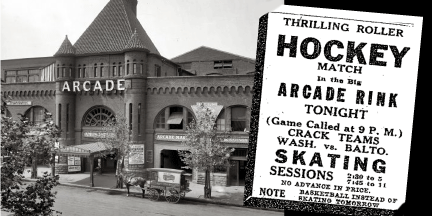 BEFORE OVECHKIN, Washington had Barkley,

Morrrow, W. Whiting & H. Whiting

Imagine my surprise to discover a newspaper writeup on a "thrilling roller hockey game," circa 1926.

They played in a wood floor multi-purpose gymnasium which doubled as a home to the Washington basketball team.

Notice in the article that Baltimore scored on a "chance shot" by Freeman running down the side.

The game was fast and rough so they obviously were on to something. 

How 'bout those Washington sweaters.




-Bill Raue