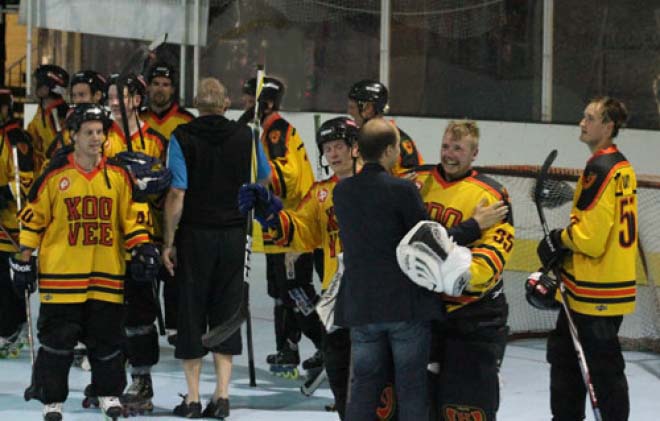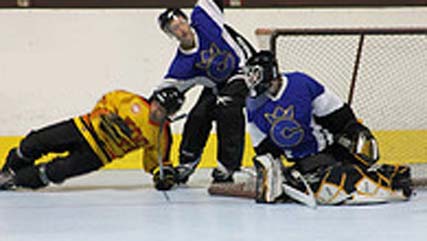 Above: Koovee Rollers edged out the Marsblade Caps in the finals of the MLRH Europe Summer Cup in Sheffield, England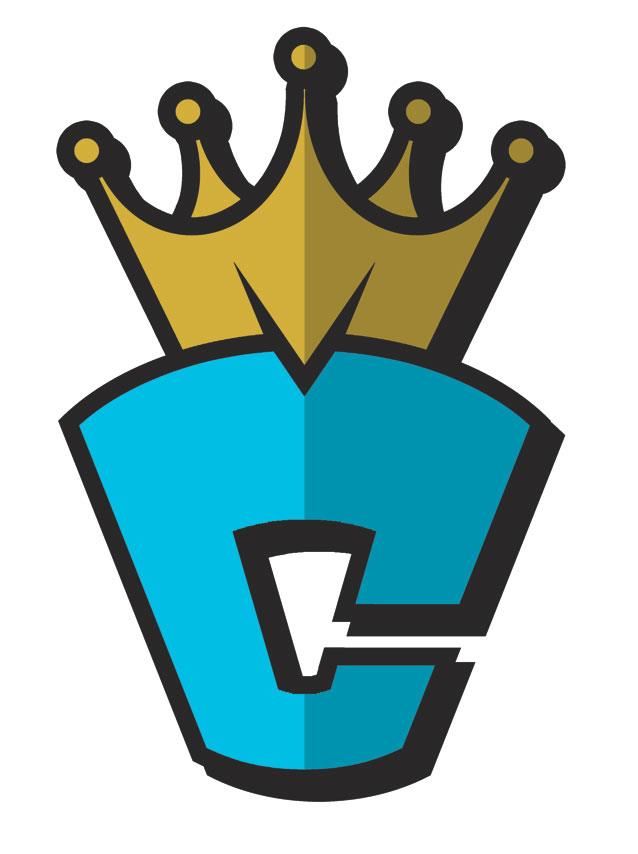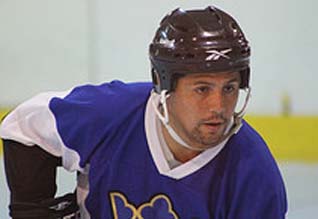 WAIT FOR NORTH AMERICAN QUALIFIERS

KOOVEE ROLLERS AND MARSBLADE CAPS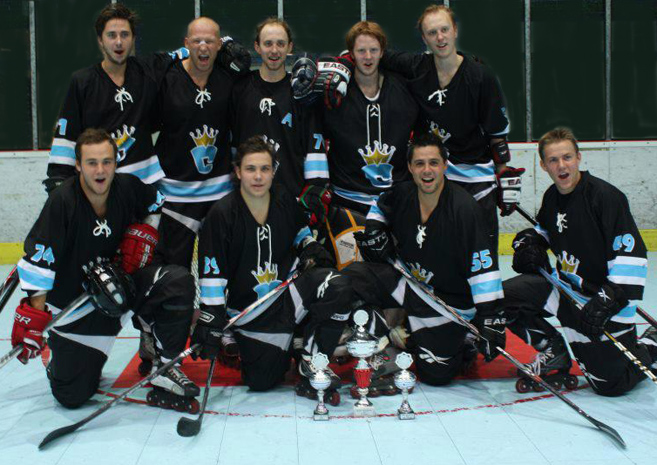 With North American teams battling for playoff positions, the Koovee Rollers and Marsblade Caps are looking forward to escaping winter for some Florida sun and a chance to return home with $10,000.  Meanwhile, there are at least 10 teams

with a shot at the playoffs and a championship date with the Europeans in what is the most highly anticipated matchup

in roller hockey

The favorites in the Wet are the Breakaway Bullies, SJC Uprising and the Arizona Arsenal.  The Bullies have looked good jumping off to a 9-0 record but both the Uprising and the Arsenal have played them tough.  The Arsenal, who have played all of their games on the road, finish with a seven game homestand at the Castle Sports Club in Phoenix.

The loss of top rated goaltender Troy Redmann could prove a problem for the Bullies.  Recently called up to play pro ice for the ECHL Ontario Reign, Redmann has led the MLRH for the past two seasons in goals against and save percentages. He will be tough to replace.  The SJC Uprising has to be encouraged with the recent signing of the roller hockey super-star Itan Chavira, recently returned  from playing in Europe.

The Sunshine division is anybody's guess with The Palm Beach RollerHawks, SS Outlaws and the South Florida Tropics virtually deadlocked with all three teams within one point of first place.  Add two dangerous Houston Venom teams and a good  Arlington Texan team from the Lonestar division and MLRH is pretty much a toss-up.

For the European teams, the big challenge will be making a fast change from ice to toller hockey as most all of the players compete at a high level in ice hockey.  To that end, both teams are arriving in America a week prior to the championships to get comfortable playing on wheels.

If you plan on attending the Championships...

The two day Championship series will be played at the Palm Beach Skate Zone. 8125 Fort Worth Road, West Palm Beach, FL  33467 

PRE SALE Tickets will be $7.00 with a two-day tournament pass available for $12.00 Tickets are available by going to the MLRH PRE Sale link at the top of this page.

GAME DAY Tickets are $20 for a two day pass and $10.00

Above: the Koovee Rollers celebrate a win

Above: the Marsblade Capitals from Stockholm Sweden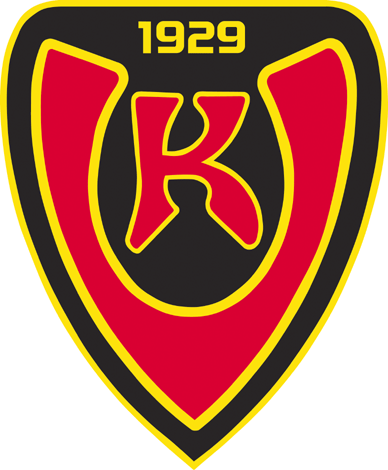 FROM MAJOR LEAGUE ROLLER HOCKEY...

Just click on the image above to save on tickets for the biggest weekend

ever of world-class roller hockey before the event sells out.