MLRH 2012-13  SEASON IN REVIEW

BULLIES THREEPEAT!

But the Koovee Rollers (Finland) and the Marsblade Capitals (Sweden) made a statement.

What a series it was!  The Championship round saw the Breakaway Bullies take two straight from the Marsblade Capitals (Sweden) by 4-3 scores.

Both games saw shifting leads and domination and neither team was prepared to back down. The Bullies hit and the lads from Sweden destroyed the myth that European teams do not like a physical game. The Caps hit, they yapped (although not many knew what they were saying) and they gave as good as they got, losing both games on late goals.

April 7th

4:00pm Koovee 5  vs. Houston 2 (game 1) Bronze medal series

5:00pm Bullies 4 vs. Marsblade 3 (game 1) Championship

6:00pm Koovee 8 vs. Houston 0  (game 2) Koovee wins Bronze medal series

7:00pm Bullies 4 vs. Marsblade 3  (game 2)  Bullies win World Championship

Let's hear it for the Europeans

The Breakaway Bullies are the World Champions and a "Threepeat" winner of Major League Roller Hockey Championships but the 2012-13 championships will

go down as the finest roller hockey championship series ever played.  The Koovee Rollers from Finland refused to quit before losing in the final seconds of Game 3. 

In the opener, the Rollers came back from a 5--3 deficit to tie the game with 8/10 of a second on the clock.  The gritty Finns went on to win game 1 in OT.  The Bullies made a statement in Game 2 that they would not be denied and took care of business with a 5-2 win.  Game 3 was another nailbiter with the breakaway gang skating to a 5-2 lead, only to see the Rollers come back yet again to tie. This time

it was the Bullies who got the winner in the closing seconds but it was a series that will be talked about for a long time. The Finns can play!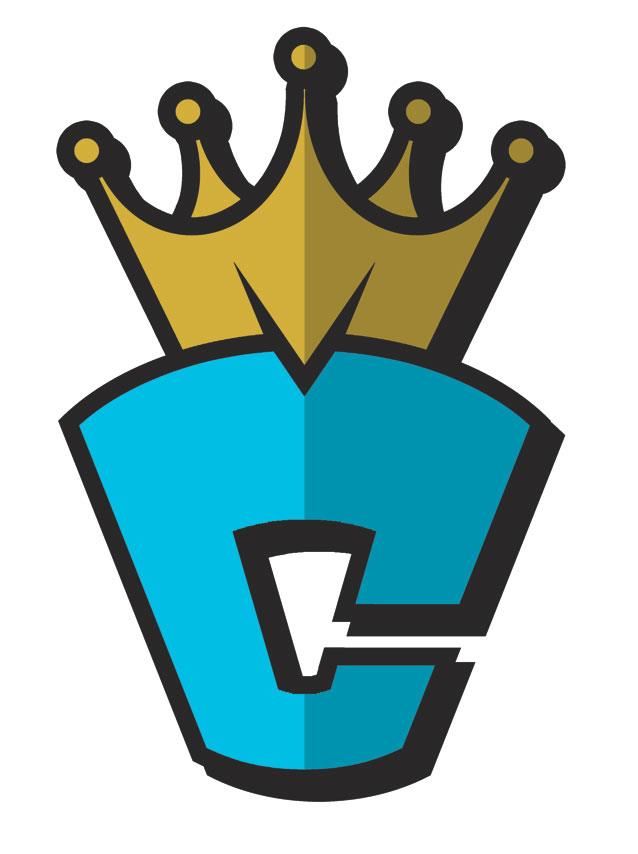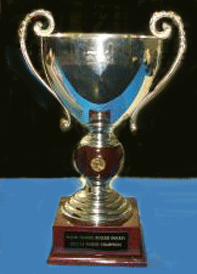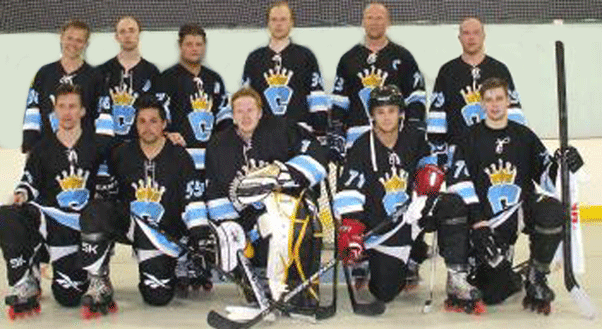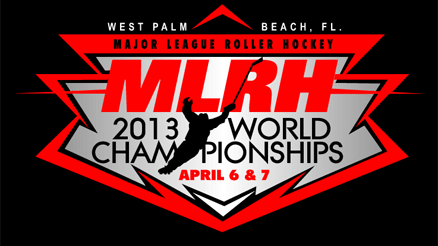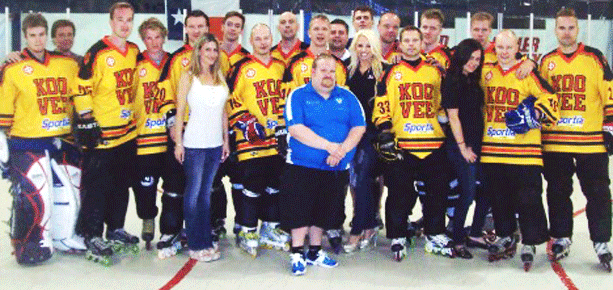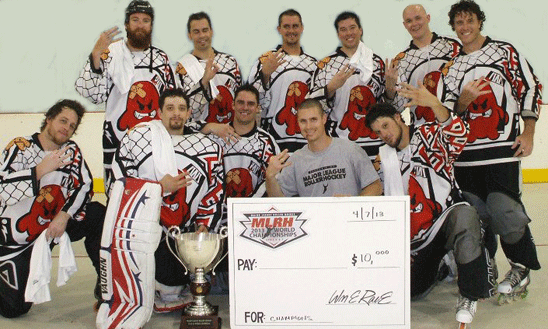 MLRH teams battled all over the USA and twelve countries in Europe and the UK. From Shefield, England to Mannheim, Germany to Rouan, France and ending on the coast of Spain, over 30 of the world's best teams laced 'em up in pursuit of the MLRH Championships.

In the end, the Breakaway Bullies (SoCal), Houston Venom, Marsblade Capitals from Seden and the Koovee Rollers of Finland made it to the big show. And what a show it was.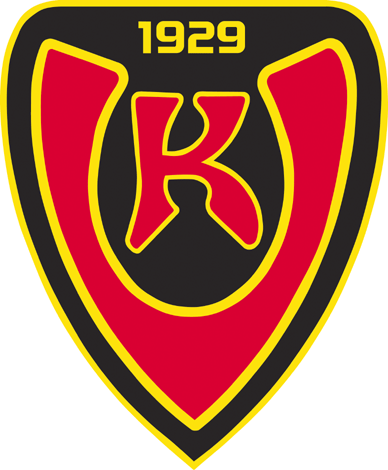 The Breakaway Bullies took their 3rd title but it was no walk in the park.

The Marsblade Capitals dispensed with the myth that European teams do not like to hit.

The flying Finns were impressive!